Hi everyone, thought I would share some of the stuff i did for National Day 2012 show.
One of the things I did was a little 3D opening sequence for the show. The script called for a galaxy flythrough, begining from the depths of space all the way too planet earth.
The CD wanted something grand and 'majestic'.
I wanted it to be as cinematic as possible. Also i wanted the fly-through to feel magical and beautiful.
Here are some shots:
*Large pictures ahead!*
Twinkling stars first to appear:

on Stage: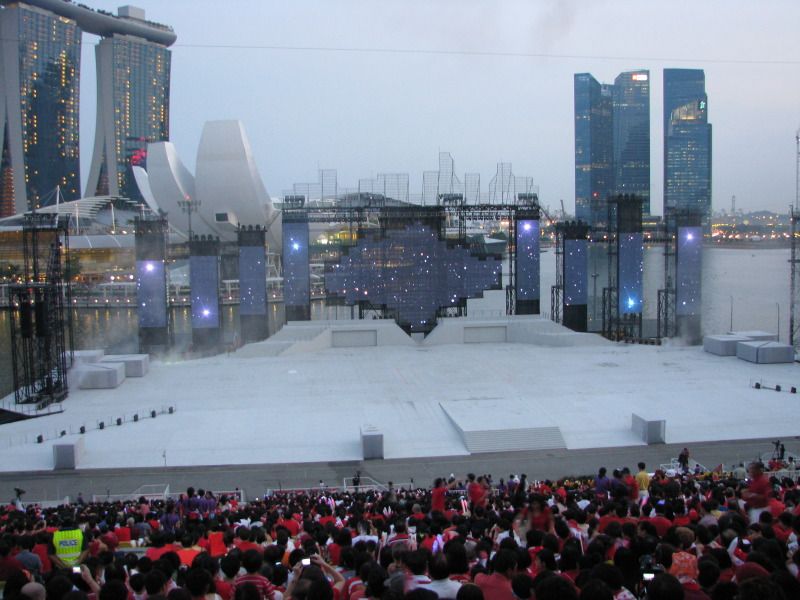 The 'alien' planet comes into view:

On stage:
I designed the planet to stretch across all screens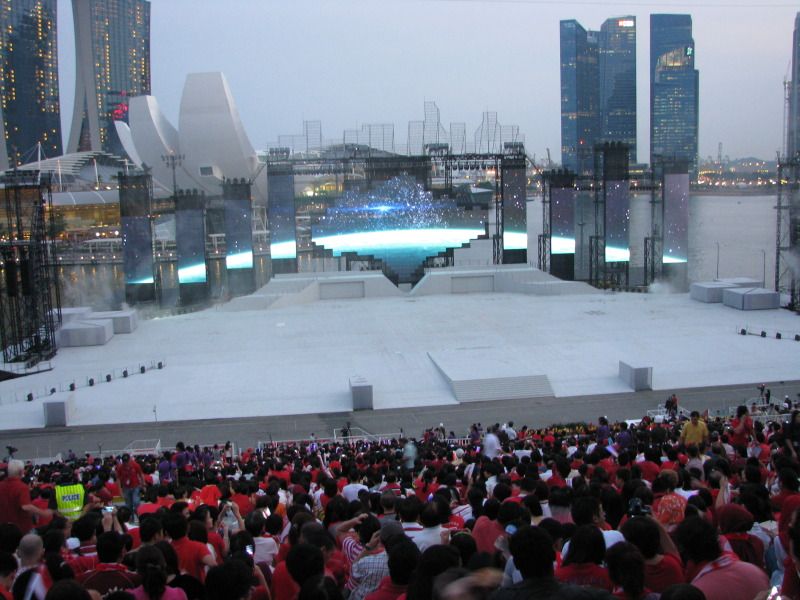 We begin to move forward into the stars:

The music begins to climax, we enter a space filled with vibrant stars and gaseous clouds. I wanted it to feel as magical as possible. Also I exaggerated the lens effects alot, so it more visible on stage.

On Stage: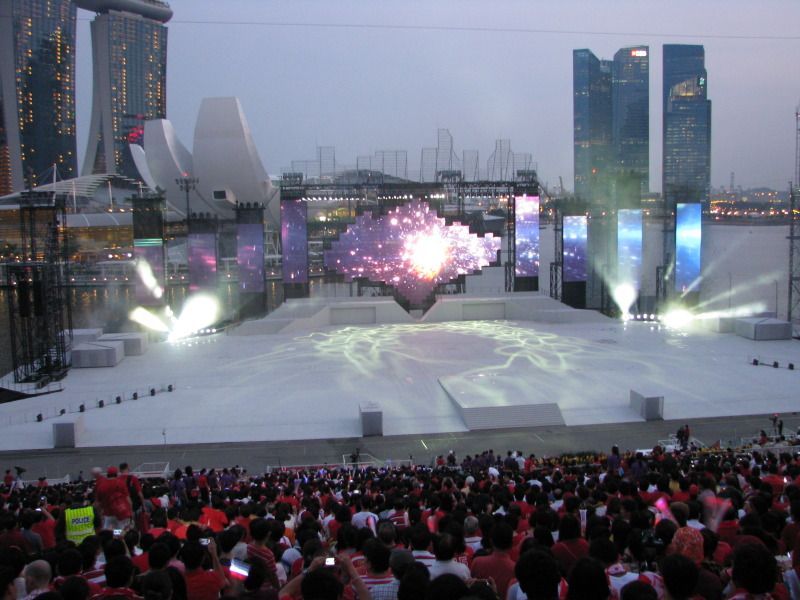 Next we begin to approach the nebula. The nebula was created with a bunch of image planes, always facing the camera.
Inside the Nebula:

On stage:
AFter going through asteroids and planets we reach earth:

All the 3D was done in Maya and the compositing was done in AE.
I'll post the video soon, and some more making of shots when i can.
I did this in about 2-3 weeks, with many script changes through out the production process.
We got good positive reviews on this sequence, so I am really glad the audience liked it.
Hoped you guys liked it too!