Hi Everyone, an anatomical study I've been doing in my freetime.
I originally started on this at the beginning of the year, but didnt have time to finish.
Finally had the free time to sit down and finish this. Though i have forgotten most of the anatomical things that i've learnt
Anway, the model was done in mudbox at first, but then the file became to heavy and unstable. So i brought it to zbrush, alot better, even at higher poly-counts.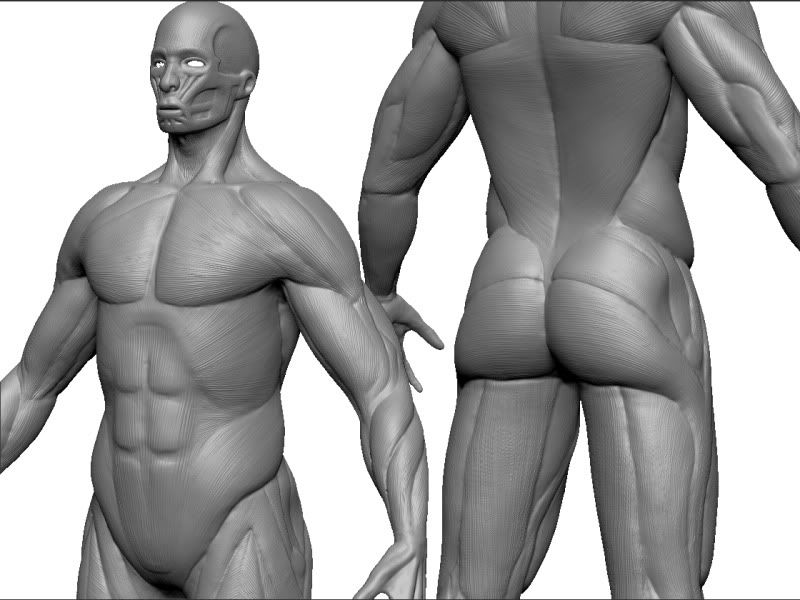 Here's some closeup on the details
and the paintover, done in zbrush
Will pose and render him soon.